Stokes Point
August 26, 2018
By Anarchist History of New Zealand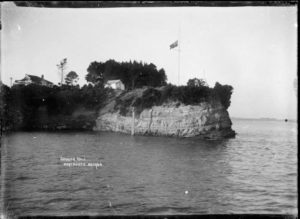 The Stokes' Point District is no more and even the locality re-named to 'Northcote' in the 1880s. Once the hub of a busy ferry terminal and the gateway to the North Shore and the rest of New Zealand beyond, Stokes Point isn't much more now than a place to drop the northern end of the Auckland Harbour Bridge upon.
Back in the day this area was a fresh country get-away from the city for Auckland townsfolk to buy produce (especially strawberries) without having to go out to Newmarket on the dusty roads. In this 1908 photo above, The Point was used for one of the very first of the growing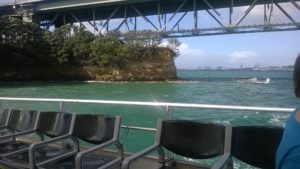 Scouting movement (contemporaneous with Kaiapoi.) It's more than we can say in 2018 that we have any ferry terminal there. It has been shut and isn't even under repair! (Lucky I got this photo in 2016 before that happened.)
The Bridge was traded for much of what was Stokes Point, and before that the abandoned Onewa Pa now remembered by the motorway exit. Also lost was Sulphur Beach, a "principle attraction," named for a short-lived works, but remembered by Sulphur Beach Road.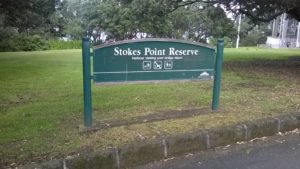 Memorials stand at the end of Stokes point. Three are official deaths of the bridge's construction. I was told at least one man fell into the wet concrete during the pouring, which could not be halted, so there he shall remain like the Waylon Jennings bit in the Highwayman song. The forth memorial is to Shanley Haggerty, a 26yo wife from West Auckland. Yet another Kiwi suicide, her body never found, someone surreptitiously planted her little plaque c.1993 and it's still there.
I think I figured out why Stokes' Point was named but I'll post that later. [Note to self: Link to it here when you do.]
—
Image ref. Alexander Turnbull Library
Image ref. Me, 2016 and 2018
Post syndicated from http://ahnz.anarkiwi.co.nz/stokes-point/.