Muttonbirders' Customary Rights Under Threat
November 4, 2018
By Anarchist History of New Zealand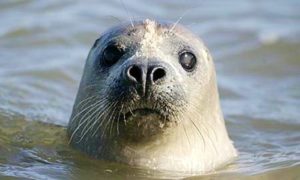 When I was a school kid our teacher read a story out of the School Journal about Muttonbirders. I've never forgotten the story these few families have just from that one time reading. This gathering and preparation activity is their unique anchor to their territory and extended family at a time when so many communities are getting swallowed up into the homogenised monoculture. Good for them!
But these Rakiura Maori are in trouble…
Southern Māori ask to 'control' protected fur seal population to save muttonbirding heritage- Stuff

Proposed Stewart Island fur seal cull 'appalling'- Stuff
Seals are getting in the way of their Muttonbirding so they want to respond to that. Queue the Blue Pill emotive sob stories about animal rights and lots of pictures of sad baby seal puppy eyes!
Seals and Muttonbirds have been around for millennia so why the need for intervention now?
I would speculate that before Maoris and their dogs and rats arrived the sooty shearwater bird/Muttonbird happily nested in the forests of the mainland. Lots of great cliffs by the sea in Fijordland where seals can't bother them. Can you imagine a seal trying to wiggle up one of those shear cliffs? I don't think so.
Humans took away that bird's environment by introducing rats and dogs but granted them another by protecting the birds from seals. Specifically, on the islands of Foveaux Strait. A new harmony of human-seal-muttonbird ecosystem came into being, I understand, to which Maoris today have the Customary Right to continue with as they have done for some 700 years.
When Europeans to seal (c.1792) we nuked the population to exhaustion within 20 years or so. That lifted the workload of the Muttonbirders to protect the muttonbird nests which was otherwise part and parcel of their customary rights and responsibilities. Until now it seems that hasn't taken much effort to exercise to due slow population recovery. There can be no doubt that an ancient Muttonbirder would fend off a seal and happily eat one too.
Make these seals shove off
Southland, after all, isn't some bucolic paradise like the balmy Bay of Islands or the fertile Auckland plateau. It's a wet, cold, windy landscape up a bit from chilly Antarctica. Before sheep and decent potatoes to grow stone age man could make a life by fishing, the odd opportunistic whale, preservation of fledgling muttonbird a couple months a year. And bonking seals on the head too. You might not think much of their lifestyle and culture but it was theirs and they made it work for them. This work kept them in good shape and this is how Maoris were found when discovered by The West and joined New Zealand Inc. Are we justified now in forcing them to give up their rights?
Seems perfectly reasonable to me for Muttonbirders to make these seals shove off one way or another. And it increases my confidence to know that Forest and Bird and Green Party Society are against it!
The fact that the Department of Conservation is considering such a request, is preposterous.- Sabrina Luecht
Crikey! These Blue Pill and Down-Regulated types of people wont tolerate others to even think about crossing them. People who don't agree with Sabrina don't deserve a hearing do they? Especially if it involves the dirty word: commerce.
Customary rights are a legitimate Common Law institution. These rights over muttonbird don't simply to go any old "Māori" urban geek of the street but to an established set of families. If they have a right to gather this food then they have the corollary right to defend the gathering places. It's part of their local culture.
Muttonbirders in 2012 discussing with emphasis that this Customary Right is their way of life, their culture, their traditional food and income. Good for them.
I quite enjoy the head-on collision of Green Political Correctness and Maori Political Correctness but this isn't that. These guys are legitimate, same as the Customary Rights-holders of Kaiapoi River wharves.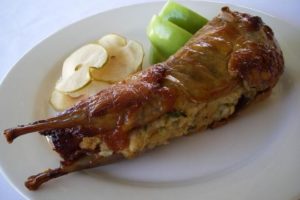 Tītī (muttonbird) – Small bucket, $170
Post syndicated from http://ahnz.anarkiwi.co.nz/muttonbirders-customary-rights-under-threat/.